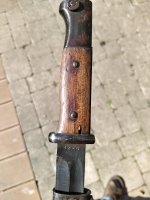 Dear All
Initially I guessed that the Riveted parts were not original (as this is a bolt instead of flat).
However, on this forum, I saw other examples of this specific setup.
Could you please confirm this is the correct configuration for a CVL of 44?
Afterwards I'll buy the piece for sure.
Kind regards
Tom