I recently picked up an interesting late war magazine for this rifle of an oddball design you don't see much information about so I figured we might as well take a look at it.
The vast majority of MP44 magazine bodies are similar in construction to an MP5 jobber in that they are two halves welded together along a front and rear seam. For reasons unknown to me, very late in the war, a new design of body was introduced. It was two parts too but instead of two halves, it consisted of a large part folded unto a "U" which made up the front and both sides of the body. Then a rear panel was spot welded on to complete the box. Sound confusing? It's not really and it will all make sense after you check out the text and pictures that follow.
We'll start with left and right side general views: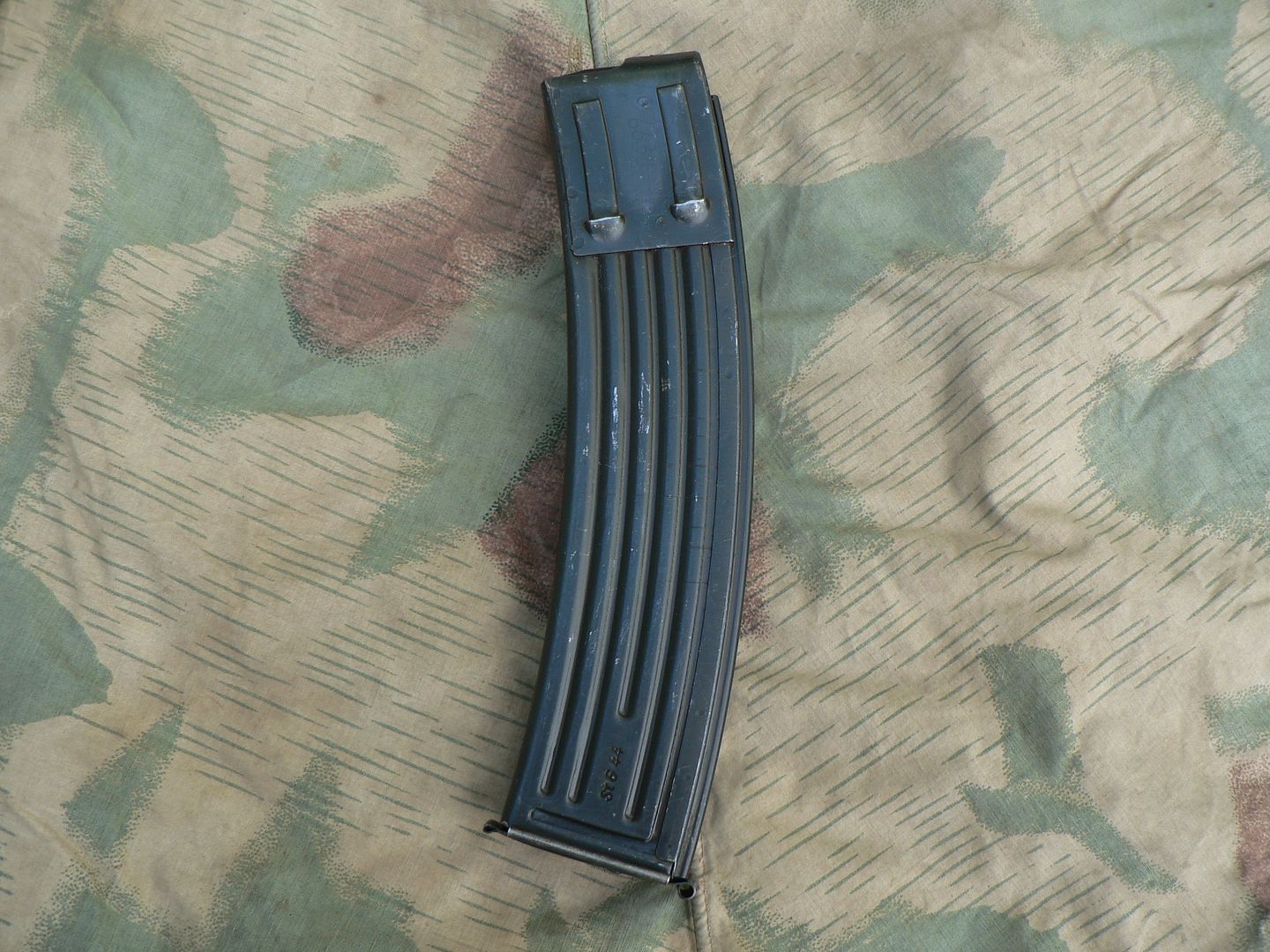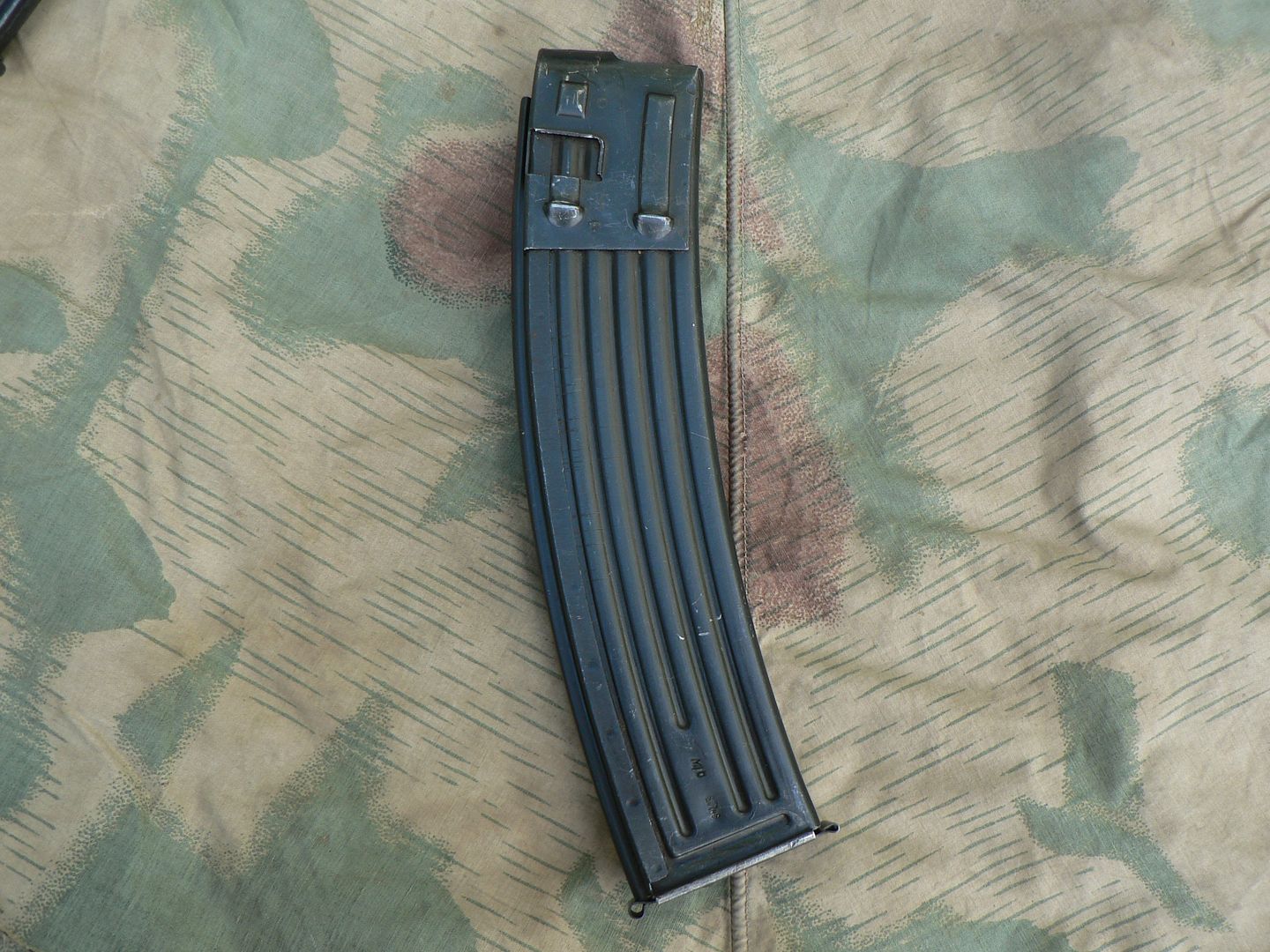 If you collect MP44 schtuff, you'll immediately recognize what you are looking at but non-nerds will think it looks like every other MP44 magazine on the planet.
In this photo, the difference becomes obvious: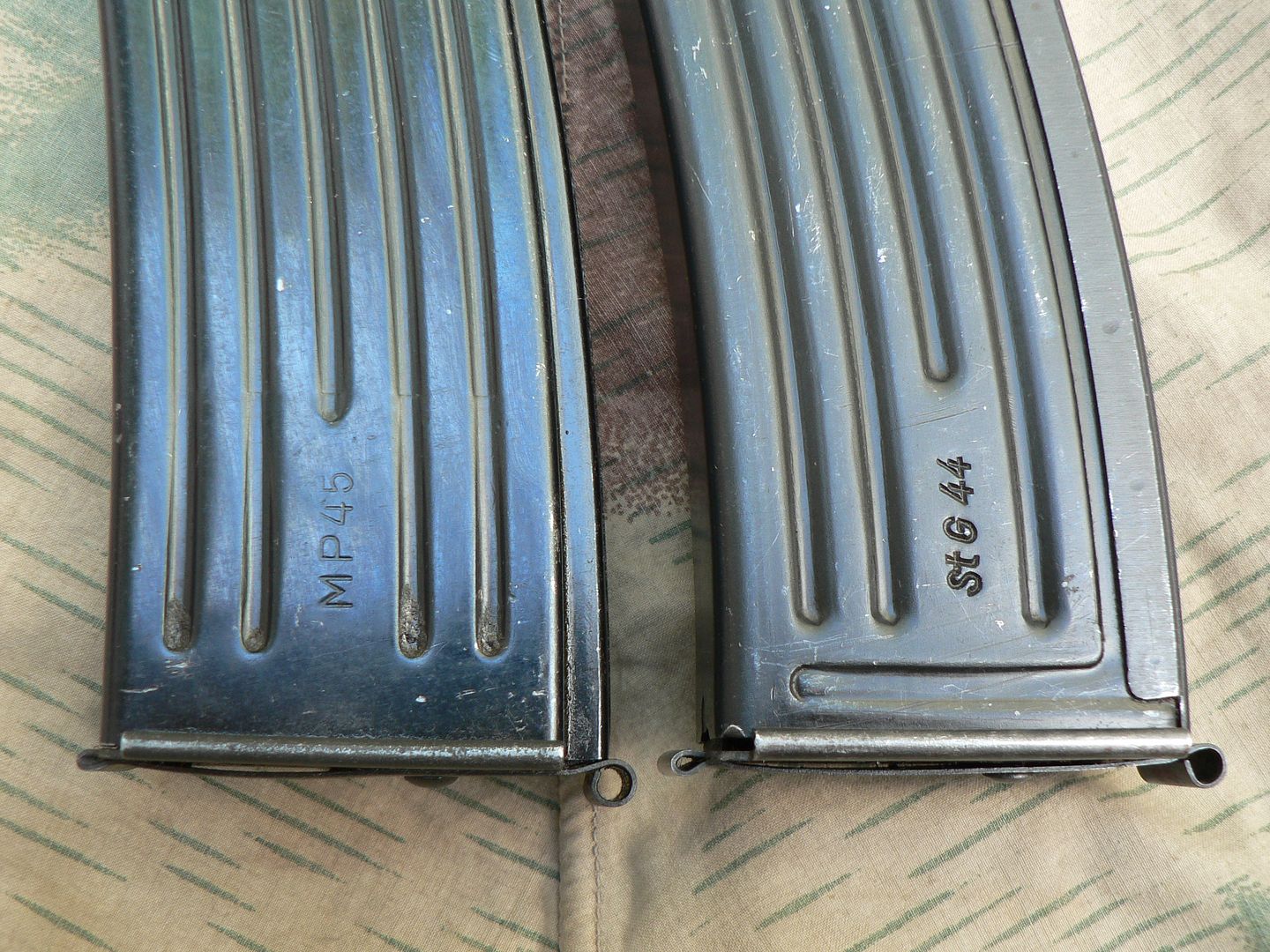 On the left is a typical MP44 magazine (only it's stamped "MP45" because the manufacturer screwed up) and on the right is the oddball. Notice that the one on the left has 5 reinforcement ribs while the one on the right only has four plus a little short one at the bottom running perpendicular to the others. The fifth rib was omitted to allow for the back to be folded around and welded in place.
Here's the other side showing the spot welds a little better: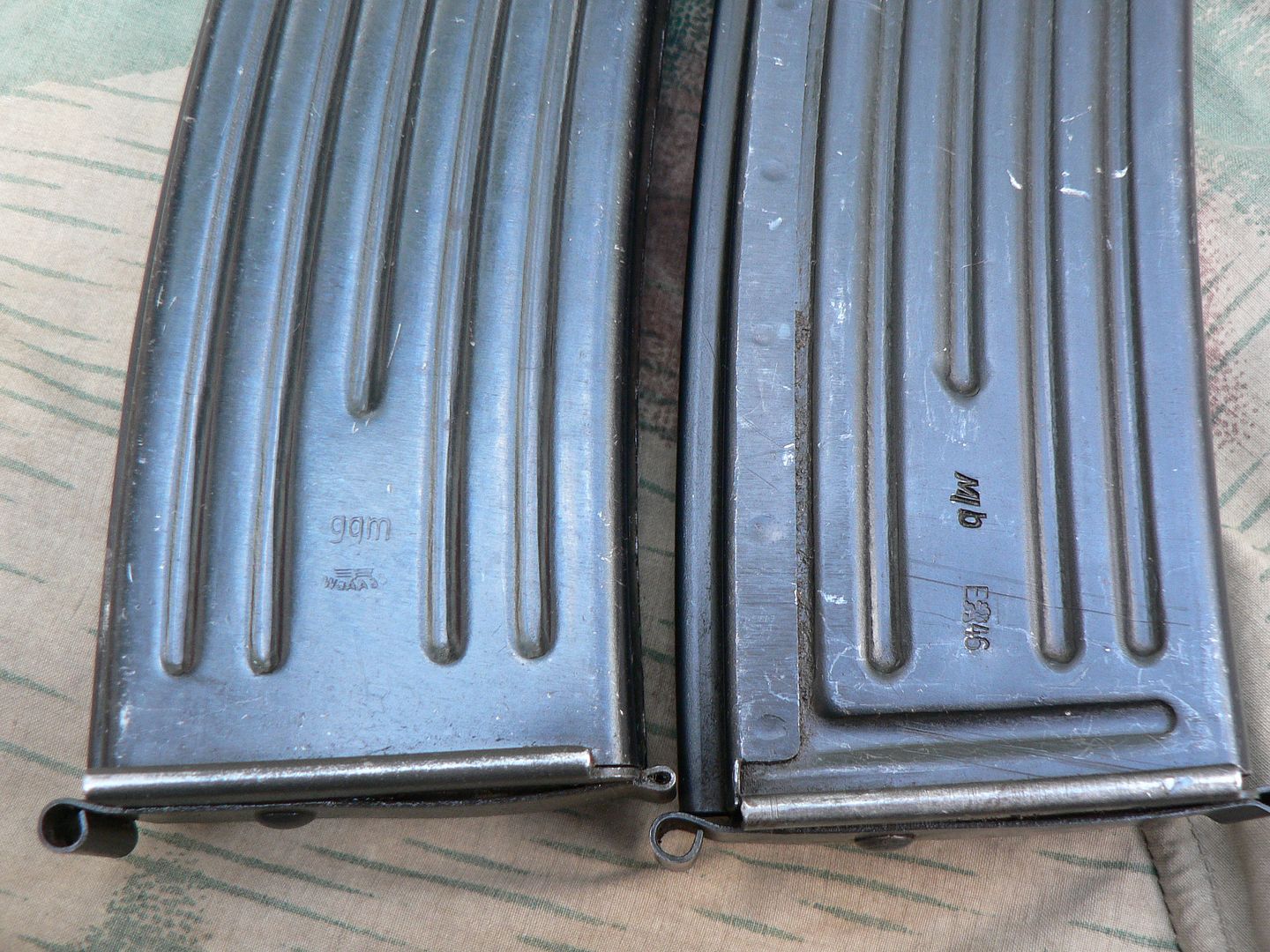 Below is a front detail shot showing the welded seam on a typical magazine compared to the lack of a seam on the oddball:
Similarly, we see the rear seam on a typical compared to no seam on the oddball: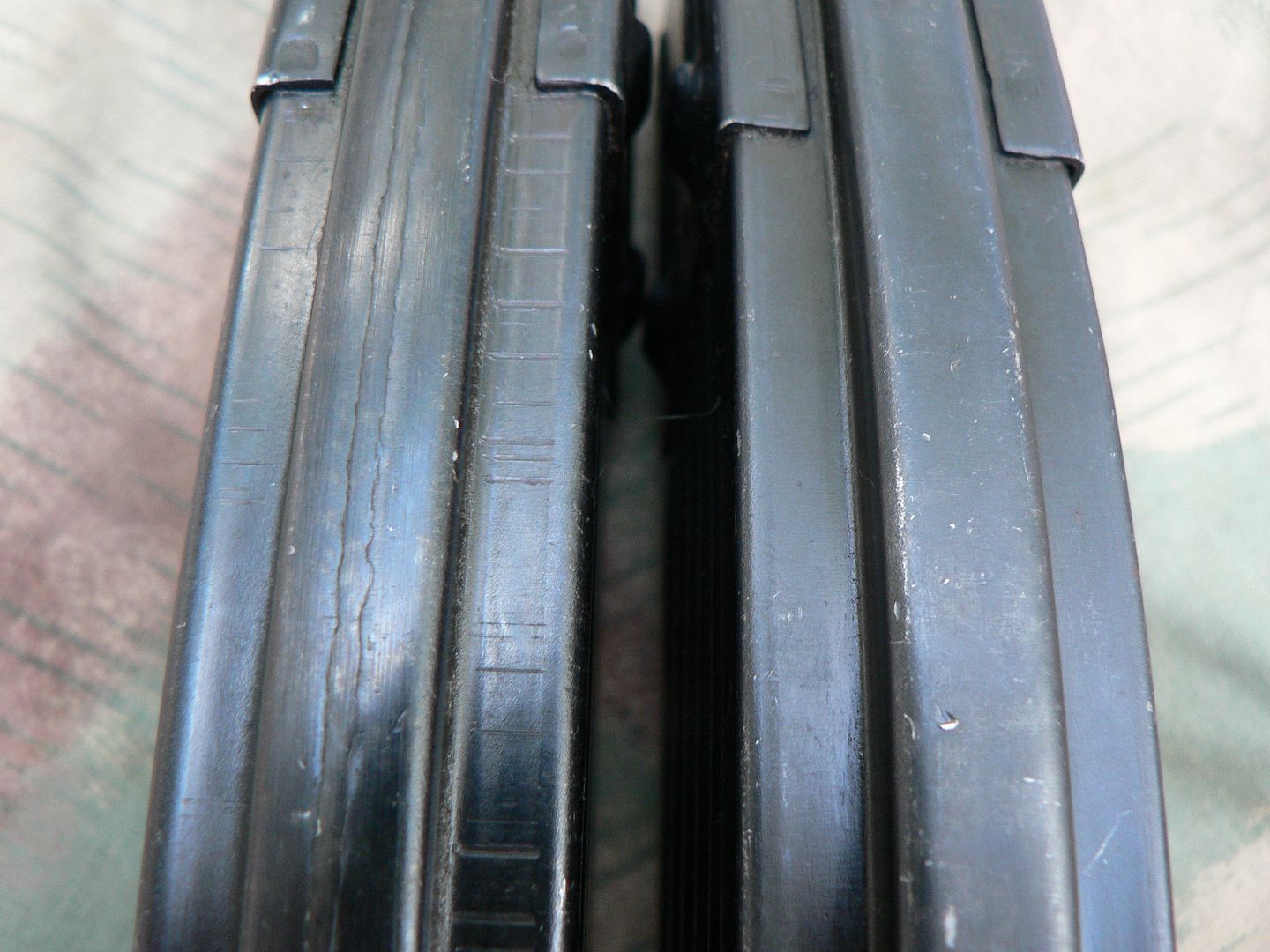 The side plates are identical: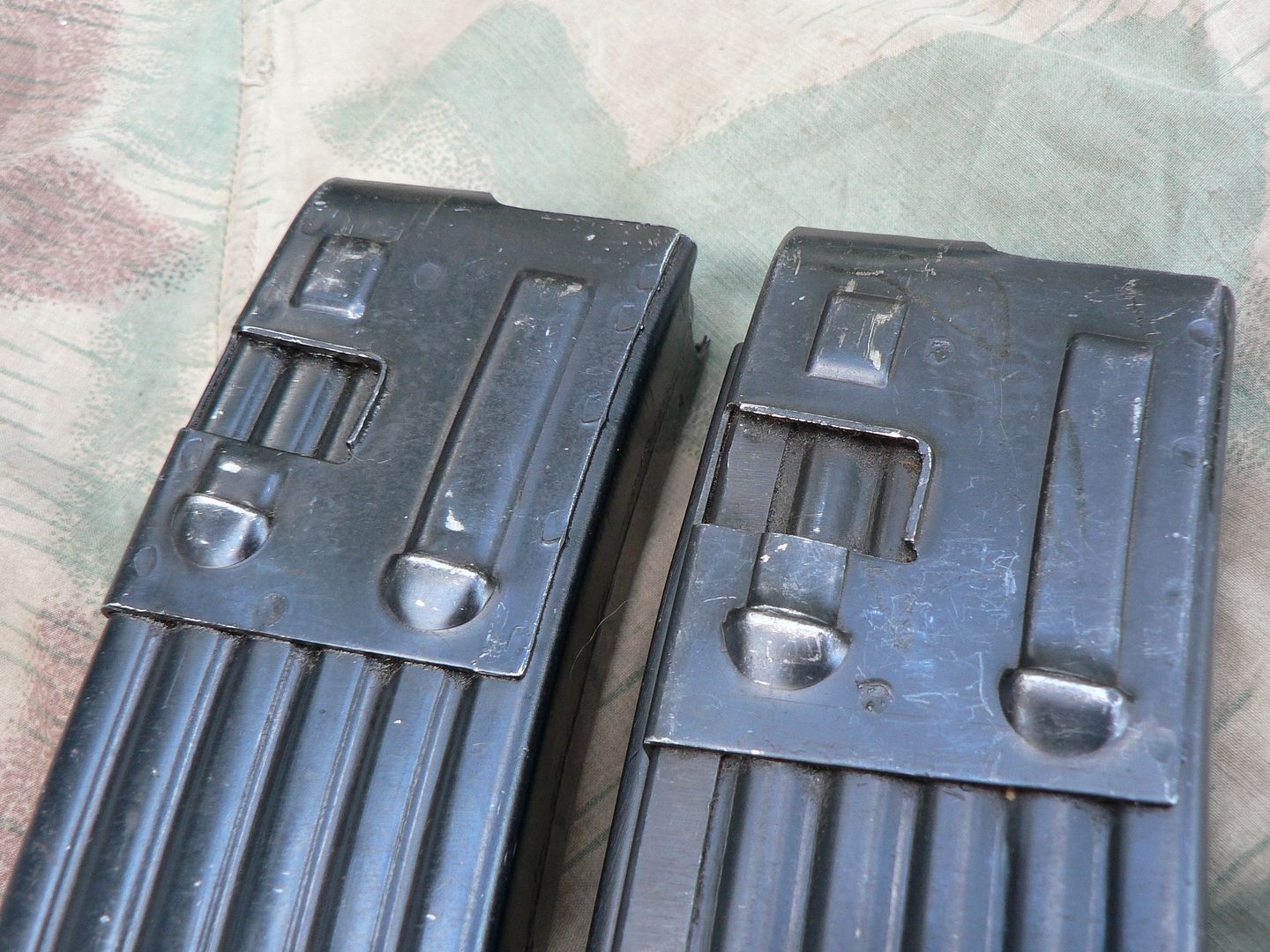 Typical magazine: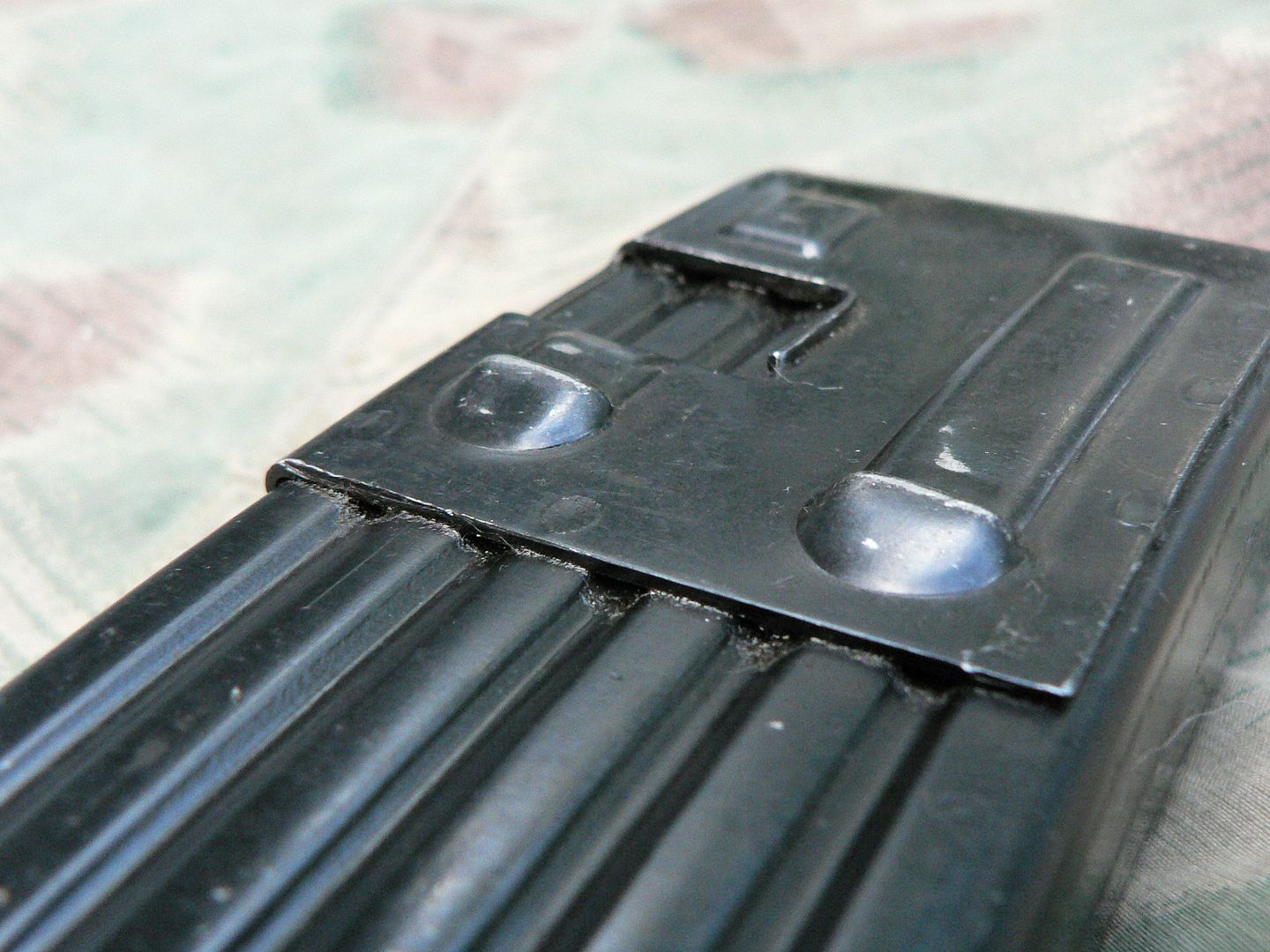 Oddball:
It should be obvious now why the fifth reinforcement rib was omitted.
Here, we have removed the floorplate to get a look at how the rear of the magazine folds around the sides:
Last edited: